Hire A Cellphone Hacker Review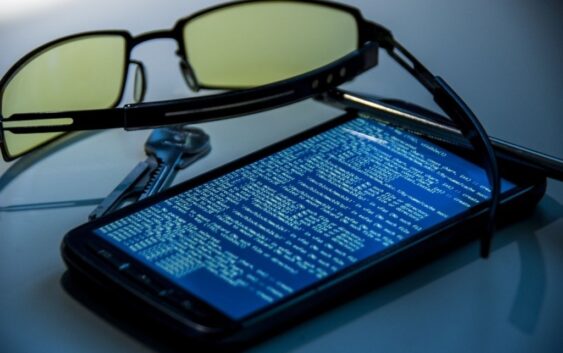 The search for the best and the most genuine Hire a cellphone hacker review has rapidly increased, this article will guide you on how to recruit or hire the best and most trusted hackers for hire and also the various hacking services they render.
It's fabulous what technology can do these days, but sometimes, it gets a little scary. In the past, spying and monitoring people basically involved getting a private investigator to do the job or monitoring the intended target physically which isn't so effective as there are lots of risks involved. With the increase in technological innovations it has become very easy to just hack a cell phone and spy on your partner easily to know what they are doing.
There are various ways to to hire a hacker these days but you need to be sure if they can be trusted or genuine. Do you lack the technical know-how on the best way to search for a True Hacker for Hire Service? Nowadays due to the high-wave in the Technology Institutions, searching for the Best iOS and iPhone Hire a Hacker Review for Hacking Services has been simplified all thanks to the Pro Hacker for Hire Company Detechgeek. Now you can get the Best iOS and iPhone Hire a cellphone hacker review for Hacking Services.
Contact: Detechgeek@gmail.com
Hire a cellphone hacker Review
On a daily basis, thousands of mobile phone users around the globe claim that their cell phone's security has been breached. This leads to major information leakage. Although we are not encouraging you to unduly use this information to harm others, you need to have closure and peace in your relationship.Matters of the heart are quite delicate and tumultuous and everyday couples separate due to the issue of infidelity. If you are uncertain that your partner may not be responsible enough to respect the vows you both made to each other, then you need to read the Hire a cellphone hacker review to know how to hack their mobile phones remotely.
The phone monitoring service offered by Detechgeek allows you to monitor any mobile phone remotely. It is done using just the phone number. This service is carried out remotely so you do not need physical access to the Targeted Device.. It also gives you detailed information about any phone or tablet you are interested in monitoring. As seen in the Hire a cellphone hacker review,after the process is completed an access link with login information which leads you to your control panel will be delivered to you upon completion.
This Phone tracking and monitoring service uses GPS to track a phone's location. It gives you a full log of all calls sent and received, and even shows you text messages and web activity. This information is available upon delivery (usually within 24 hours). You can login to monitor from your mobile phone or computer. You can get more Info in the Hire a cellphone hacker review:Hire a hacker 2022
Hire the best iPhone Hacker : The best remote spyware hacker for iPhone. Hire an iPhone Hacker : Spy on WhatsApp, Snapchat, Facebook, and other messaging apps.
Hire an iPhone Hacker :Monitor Calls, Text messages, GPS tracking and 25 more features.
Hire a Hacker : No need to jailbreak or root target device.
Hire a Hacker: The Best iPhone Hacker, Spy and Rent 2022
Hire a Hacker: New iPhone iMessage Hacker For Hire
Hire a Hacker: iPhone Hacker-Hack and Track iPhone in a few clicks spy Hire a Hacker: iPhone Hacker works on iPhones without Jailbreak – Hire a
hacker Reviews 2022
Hire a cellphone hacker review;Hire a hacker for cellphone hack
Are you having doubts or do you suspect your spouse or partner is having a secret affair but they never let you close to their Mobile devices ? Are you eager to find out what they might be hiding from you ? would like to spy on their Phone Device remotely with just the Mobile Number ? Why not go ahead and hire detechgeek to help you spy on cheater
Are you looking for the best, remote access and trusted way to Spy and monitor your husband's text messages remotely i.e without having physical access to his device. The Best way to go about this will be to make use of Detechgeek Hire a Hacker Company. The Detechgeek Remote monitoring Tool is the Best Rated Remote Spyware on the Market. This Tool gains access to a Mobile Device Remotely i.e Detechgeek Hacker For Hire does not require you risking the chances of having to install a Spyware on your partner's device. We hope you've learnt a thing or two from the Hire a cellphone hacker review,we look forward to helping you with your problems.