Key Tactics The Pros Use For Data Breaches Prevention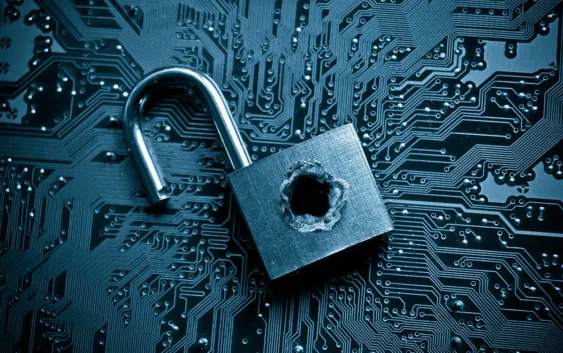 Data breaches are a big problem for companies and organizations. But there are steps you can take to minimize the risk. Encrypting sensitive information, enabling two-factor authentication, and installing antivirus software are just a few tips to help you stay safe. Regardless of the size of your company, you should implement these security measures to protect your data.
Encrypting Sensitive Data
Encryption is a very important security tool to avoid data breaches and protect your sensitive data. It scrambles plain text into a code that only the recipient has the key to decrypt. It is important because encryption protects your sensitive data from hackers, online snoops, and other attackers. Encryption also protects the data stored on your device. This includes text messages on your smartphone, running logs on your fitness watch, and banking information sent through your online account.
Encryption is vital for healthcare providers and organizations managing sensitive data. Many regulations require healthcare providers to implement security measures to protect sensitive data. For example, HIPAA requires healthcare providers to use encryption when transferring patient records over the Internet. In higher education, FERPA requires higher education institutions to protect student records.
Enabling Two-Factor Authentication
Enabling two-factor authentication (twoFA) on your accounts is an important step towards security. TwoFA requires a user to provide a mobile number, which generates a unique login authorization code. This prevents hackers from using easy-to-guess passwords. However, this method is not 100% secure, and hackers can steal user credentials without the user's knowledge.
Hackers often use email to trick users into entering their passwords, which they use to gain access to their accounts. These emails are called phishing and are sent by fake IT professionals to earn users' trust. Enabling two-factor authentication can prevent these attacks by adding an extra layer of authentication after a user enters a password.
Enabling two-factor authentication can make your accounts more secure and help your employees remain productive. It can also prevent hackers from spoofing push notifications when a user's password is compromised. With two-factor authentication, you'll also be able to avoid malicious email attachments that contain personal information.
Using Antivirus Software
Cyberattacks on companies are expensive. According to one estimate, it could cost $4.24 million in 2020 alone to deal with compromised records and downtime. Antivirus software is one way to prevent these attacks from happening in the first place. Today, there are hundreds of antivirus software solutions available for different purposes.
Viruses and other digital threats are the leading cause of data breaches. Antivirus software can protect your computer from these threats and detect up to 350,000 viruses daily. AV-TEST, a research institute, reported that more than half of mobile users now use an antivirus application.
Antivirus software detects and removes viruses and other malicious software. Malware is a type of code that can damage your computer or steal intellectual property. In addition, it can disrupt computer services. Antivirus software can prevent these attacks by blocking malware from installing on your computer.
The threat of a data breach has increased. This is because most of the personal computing done today takes place via the Internet. Antivirus software is one of the most effective ways to protect your computer. However, the software's main purpose is to detect and remove computer viruses, which can harm or corrupt your data.