New 2022:Phone tracker App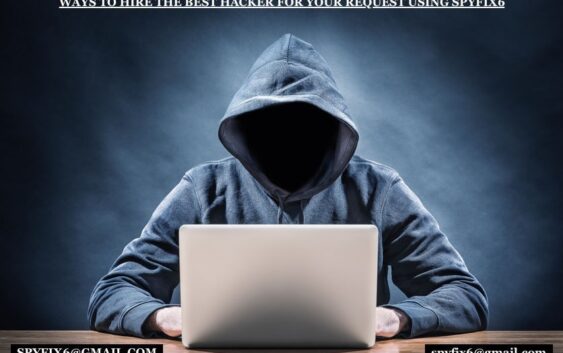 1.0.8- New Best Phone Tracker App Without Permission
[2022 Review]
• Proven Best Phone Tracker App Without Permission for Cell-Phones
Explore the top best Phone Tracker App Without Permission to track someone by cell phone number without them knowing:
Cell phone tracking apps seem to be a logical answer to often raised questions like 'How to track a phone without them knowing?' Hire a Hacker: spyfix6@gmail.com
Phone spy tracking and monitoring apps can help anyone who needs to spy successfully into an unsuspecting spouse's phone. Understandably, most people approach these tracking apps with a reasonable dose of suspicion and doubt, as there might is complicated to comprehend.
Depending on the target device's operating system, the method of providing phone tracking access for spy apps would differ in procedure. If you want to start tracking your spouse's mobile phone, as well as any other data they have, follow the steps indicated for the phone's operating system.
Severe penalties await those found illegally using these phone tracker apps in the modern society. Now, while we have used them for unethical reasons in the past, there are just as many legitimate reasons to have a mobile phone spyware application as well.
For instance, worried parents can use them to monitor a wayward child's mobile-phone activity in realtime. Contact Now: spyfix6@gmail.com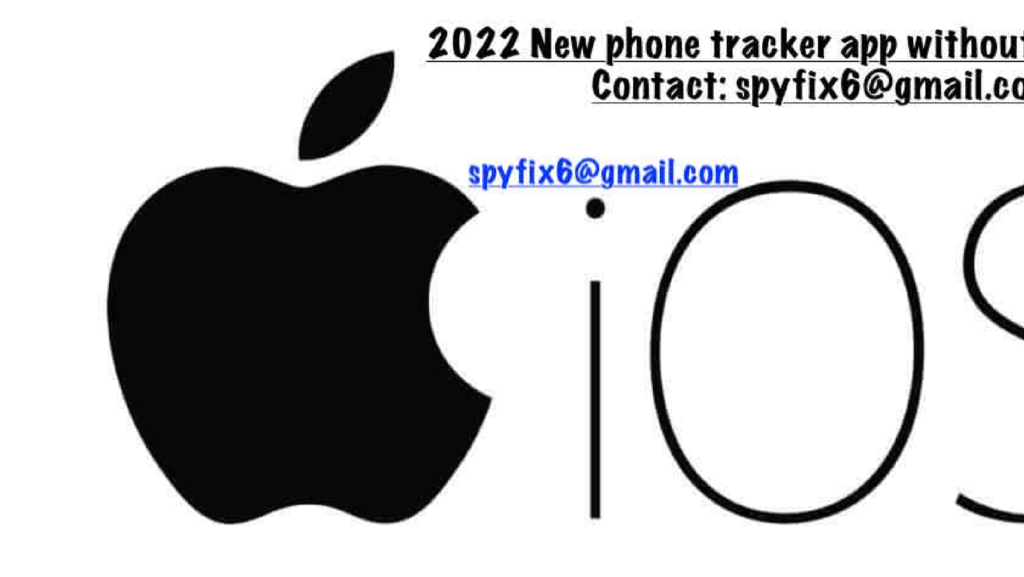 Possible Proven Best Phone Tracker App Without Permission for Cell-Phones
Hire The Best Phone Tracker App To Help Hack Into A Spouse's Cell-Phone Remotely Without
Permission, As I Do Not Have Physical Access To The Mobile Phone. Is It Possible To Do This? Well,
Let's Find Out. Getting Access To Your Spouse's Messages On Any Of Your Owned Mobile Device Is
Very Easy And Possible. Using The BEST Phone Tracker App With Remote Hacking Tools, For
Example: Making Use Of The Principal Spyfix6 Remote Phone Tracker App, You Can Hack Your Spouse's IPhone From The Comfort Of Your Own Cell Phone Without Permission Also Decide To Hire The Best Phone Tracker App If You Are Not Tech Savvy Enough Without Permission For Cell-Phones. The New Phone Tracker App Expert: Spyfix6@Gmail.com
Best phone tracker app without permission for cell-phones android
Over the past years, the iOS & iPhone Hire a Hacker Service has gone through a transformation regarding the amount of information that you can gather about a Target just by sitting behind your computer. Information and Evidence about a Target that may that may have taken weeks to develop can now be uncovered in just a few hours, if you know how to search for a Professional who can also be identified for his/her Legitimate Phone Tracker App. The most personally satisfying cases are the ones where i am able to assist and guide Cheated on Spouses. I am a practitioner in my craft and spend thousands of hours a year perfecting it. The Best Phone Tracker App – ( spyfix6@gmail.com )
Best phone tracker app without permission for cell-phones iPhone
Believe it or not, many mobile phone systems were more secure "back in the day."
There are several options. Let's take a look at the easiest methods of tracking an iPhone.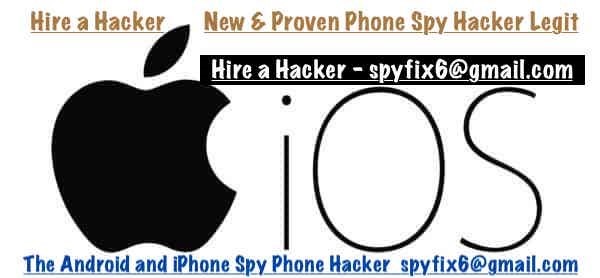 As technology advanced, so did the Mobile Phone Hackers! The iPhone is a tough phone to crack and hack, but it's not impossible to hack as the iPhone can easily be accessed using The Best Phone Tracking App. That said, the trick is finding The Best Phone Tracker App. The Best Phone Trackers for Hire have tools and methods for cracking iPhone passwords, gaining access to someone else's iPhone and retrieving photos, messages and any other information from the iPhone (including app use data and contacts). Contact Us: spyfix6@gmail.com
Best Phone Tracker App Without Permission for Android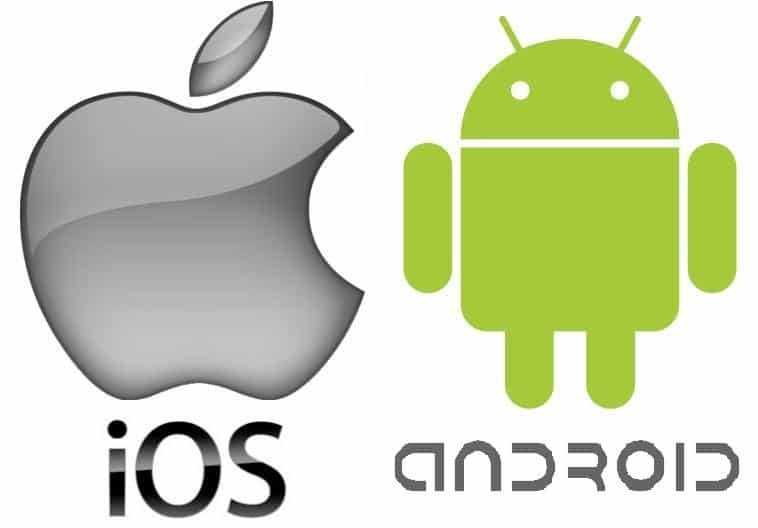 Best phone tracker app without permission for android and iPhone
Tracking your spouse's cell-phone/iPhone to read her hidden messages- both SMS and online social media chat threads- is very possible to do. All you need is The Best Phone Tracker App, they can help you to monitor the iPhone, spy on the iPhone, hack and track all calls-made and received, know the location of the target device in real-time (GPS tracking), view messages sent and received, retrieve and view previously deleted messages, go through her multimedia files, spy on the target user's browsing history and monitor their social interactions and the contents she consumes frequently.
How to Hire The BEST iPhone Hacker to Catch a Cheating Spouse. spyfix6@gmail.com
Best phone tracker app without permission for android no root
The Android and iPhone "PhoneSpy Hack" SpyFix6 gives you remote access to all data and activities on any phone, regardless of whether it is Android or iPhone. It can track all incoming and outgoing messages and calls, monitor browser activity, and acquire the current location of the phone while remaining completely undetected on the target phone.
The app is extremely easy to use as it does not require physical installation on the target device. No
root or jailbreak is needed as well. The cell phone information you receive is constantly updated every 5 minutes to make sure you don't miss out on any crucial details. Another thing we find remarkable about this tool is the security it offers, allowing only you to access all the information of a targeted phone.
Features:
Operates discreetly on complete stealth mode.
24/7 multi-lingual customer support.
Get instant access to your current GPS location and routes.
Monitor all sorts of internet activity in real-time.
The Android & iPhone Spy is an easy-to-use and implement phone spy tracker app that expertly keeps you updated on the activity of a spied phone 24/7. From calls and messages to social media chats and current GPS location, there is nothing the Android & iPhone Spy cannot track. Perhaps its biggest UVP is the simultaneous tracking of multiple devices offered by the tracker app at an affordable price.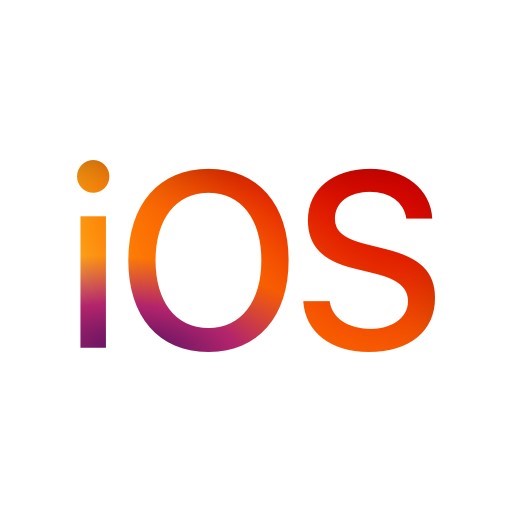 Best Phone Tracker App without Permission for iPhone:
Phone tracking apps, or spy apps, allow anyone to monitor the phone activities of another person through an online interface. These apps allow you to track cell phone location (GPS data), calls, texts, chats, social media account information, videos, photos, and other phone data. These apps are designed for parents who want to monitor their children, but can be used by anyone. Contact Us Now:
spyfix6@gmail.com
Best phone tracker app without permission for iPhone and Android
SpyFix6 Android & iPhone Phone Spy is the best cell phone tracker app that does not require permission. It offers more GPS tracking features than any other spy app, competitive pricing, and LIVE telephone support.
Contact Us: spyfix6@gmail.com
Current GPS location tracking is just one of many things you can monitor on the mobile phones of loved ones and family members including their current location and location history.
Track iPhones Without Permission
The Android & iPhone Spy cell phone tracking app SpyFix6 allows you to track a user's iPhone without them knowing. It allows you to spy on a cell phone without installing any software in just minutes. iOS devices do not require physical access to the target device to spy without permission using the remote hacking app. All you need is the user's phone number.
Because of Apple's tight security, you will only be able to track a limited number of social media apps. This limitation is the same for any iPhone tracking app, but location and a great deal of other data will be visible from your control panel. spyfix6@gmail.com
Best phone tracker app without permission for iPhone Hack:
SpyFix6 Android & iPhone Spy is a powerful yet simple and easy to use application that allows you to track various activities on an iPhone. You can spy on calls, messages, locations, and perform many other tracking activities on any iPhone if best SpyFix6 Phone Tracker App is remotely configured unto the target iPhone. It comes with a key-logger as well that you can use to find out what keys your target has pressed on their iPhone.
If you are looking for the best spy phone tracker app that not only works on iOS but works for many other platforms as well, SPYFIX6 Android & iPhone Spy is what you should get for yourself. It is a complete spy phone tracker package for all your spy needs as it can track your calls, messages, social media activities, key-logging, and many other things. Contact Us: spyfix6@gmail.com
It's one of the best spyware for iPhone you can ever get as it is fully loaded with spy features you would not get in any other single app. Despite all of Apple's claims of having the most secure phones on the market, it's very easy tohack an iPhone using the best phone tracker app without permission and software on the target phone.
Best Phone Tracker App without Permission by Number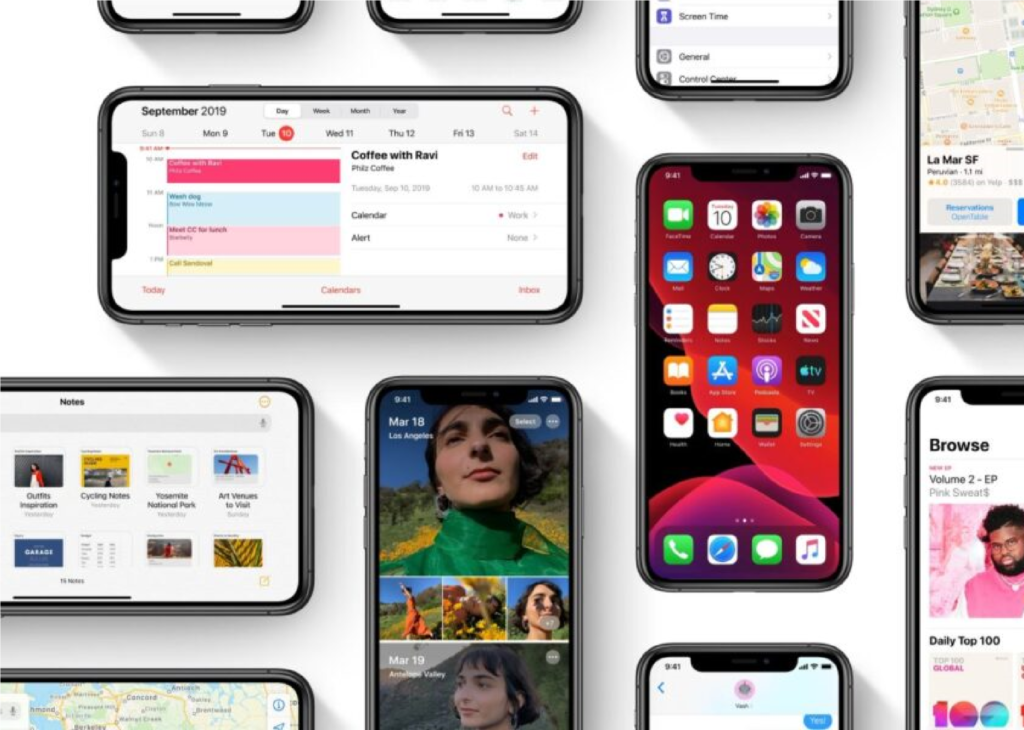 In this post you'll learn how easy it is to track someone's location with their cell phone number. This allows you to find their location at all times without them knowing. People are understandably concerned about the possibility of their mobile phones being hacked. If you look up whether or not someone can hack your phone number, you'll find a lot of conflicting information.
Some people will tell you it's possible, while others will tell you it's not. So, what really is the truth?
Many publications will talk about "having the right tools" to hack your phone utilizing a phone number. However, if you actually read the post, you'll notice that the majority of them are simply promoting their own businesses, particularly surveillance software.
When you read through many articles about hacking utilizing a cell phone number, you will notice that they all have one thing in common. They'll all be attempting to sell you a spyware program that requires more than just a phone number, such as physical access to the device or, at the absolute least, their iCloud backup login credentials.
Contact Us: spyfix6@gmail.com
There are two ways to track someone's location using their mobile phone number. Both of these methods work on iPhones and Android devices, and both will give you the exact location of the device.
Best Phone Tracker App without Permission by Number iPhone:
When it comes to discussing the iPhone tracker, the majority of people think of some malicious spyware for iPhone. Indeed, the iPhone spy app can be used for spy on someone, such as your children, wife, or colleagues. However, it may also be used for many other things and you can even develop a personalized plan for tracking your own phone with advanced SpyFix6 iPhone tracker solutions. Find out some ways of using the iPhone spy app here and choose your own application for it!
SpyFix6 is the most advanced iPhone monitoring & tracking software that lets parents and employers track their children and employees via their iPhones. SpyFix6 runs smoothly on all Apple devices and works in complete stealth mode. This iPhone monitoring app lets parents and employers to:
iPhone IM Chat Spy: Remotely spy iMessage, and other IM apps, including WhatsApp, Skype, Viber, Tinder, Line and Kik on all iOS devices with this iPhone 11 spyware.
iOS Phone Logs Spy: Secretly monitor incoming, outgoing and missed calls on monitored iPhones with relevant date, time and address stamps.
iOS GPS Tracker : Track GPS location and location history on all iOS devices even on the older iPhones, including the iPhone 6 and 7 and even the newest ones, like the iPhone 12 and 13 series.
iCloud Backup Alert : No need to keep your eyes on the watch, SpyFix6 alerts you whenever a new iCloud backup is processed.
Monitor Web Browsing & Multimedia : Monitor web browsing, saved bookmarks, and on-storage multimedia like iMessage photos on monitored iPhones, iPads and iPods.
Call Analysis : View top 5 callers and top 5 call durations. The Call Time Activity Punch Card reveals numbers of calls made during a certain hour and day of a week.
Remote Hacking and Spying apps for iPhone using our inconspicuous iPhone spy app The most powerful and hidden iPhone Tracker, iPhone Spy lets you spy on phone calls taking place on any iPhone. It's same as having a direct line onto every call, hearing it live as it happens. Best Free iPhone Spy Apps · Spy on iPhone Free · Best 10 Free iPhone Spy Apps · SpyFix6 Mobile Spy for iPhone · Mobile Spy · Spy bubble iPhone Spy · Contact Us: spyfix6@gmail.com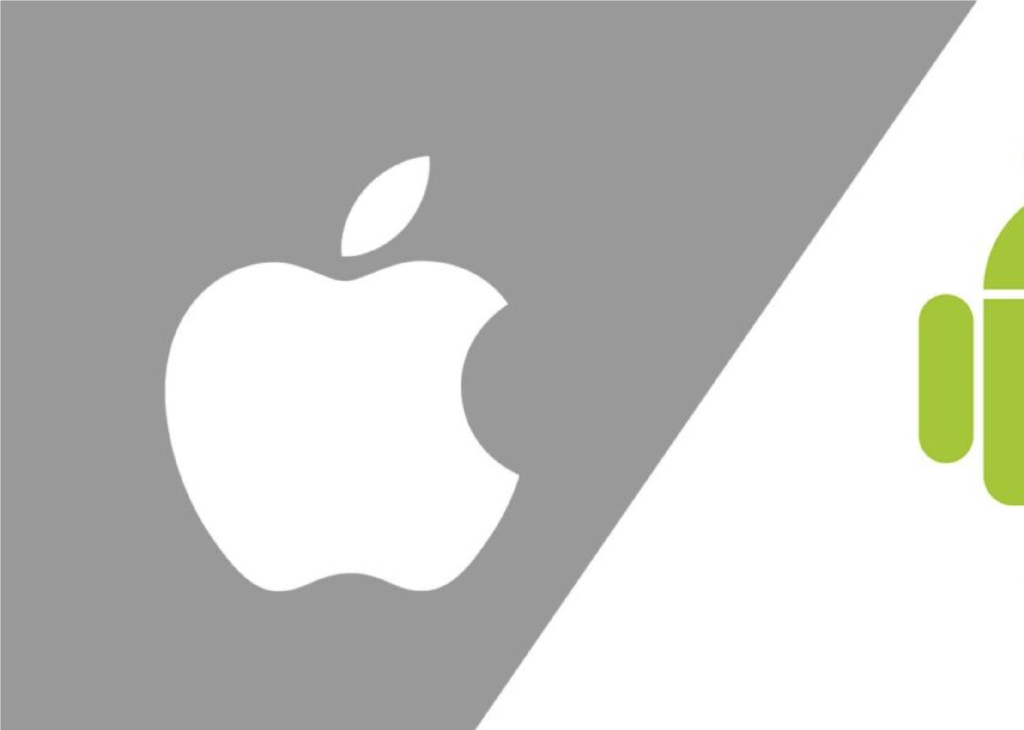 Best Phone Tracker App without Permission by Number Android :
Spy On Any Android With Our Undetectable Android Tracker App The most powerful and undetectable Android Spy App Android Phone Tracker Listen to phone calls in realtime, or Record to listen at any time (only where legal) Spy on chat applications. Facebook, Viber, Snapchat, WhatsApp + 11 more IM's Record Android VoIP Calls: Skype, Facebook, Viber, LINE, WhatsApp and more Turn on the microphone and listen to the Android's surroundings or record Android Keylogger included. Record keystrokes to see anything. Contact Us: spyfix6@gmail.com
It has become a norm to double check online security. And Android monitoring apps allow you manage that to a great extent. If you are worried about your child's online activities and their time away from home or the elderly being harassed online, then you need to pick the best android monitoring software and put a stop to unwanted trouble. In case you are unsure about making the right choice, through this article, we would guide you along.
Though, Android monitoring software or apps are available a plenty, but you must stay alert while picking them up. Here, we have listed the top most remote monitoring apps for your Android devices; they would be of great help to you.
What can SpyFix6 Monitor on Android Phone ?
Listen live calls happening on the target phone, or Record to listen at anytime
Spy on Facebook, Viber, Snapchat, WhatsApp and over 16 popular Android messaging apps
Record Android VoIP Calls:Skype, Facebook, Viber, LINE, WhatsApp and more
Remotely enable the microphone and listen to the Android's surroundings
Record keystrokes to see anything typed on Android with built-in Android key-logger
Spy on SMS, MMS, Emails, Web History, Photos, and Videos
Best iPhone Tracker App without Permission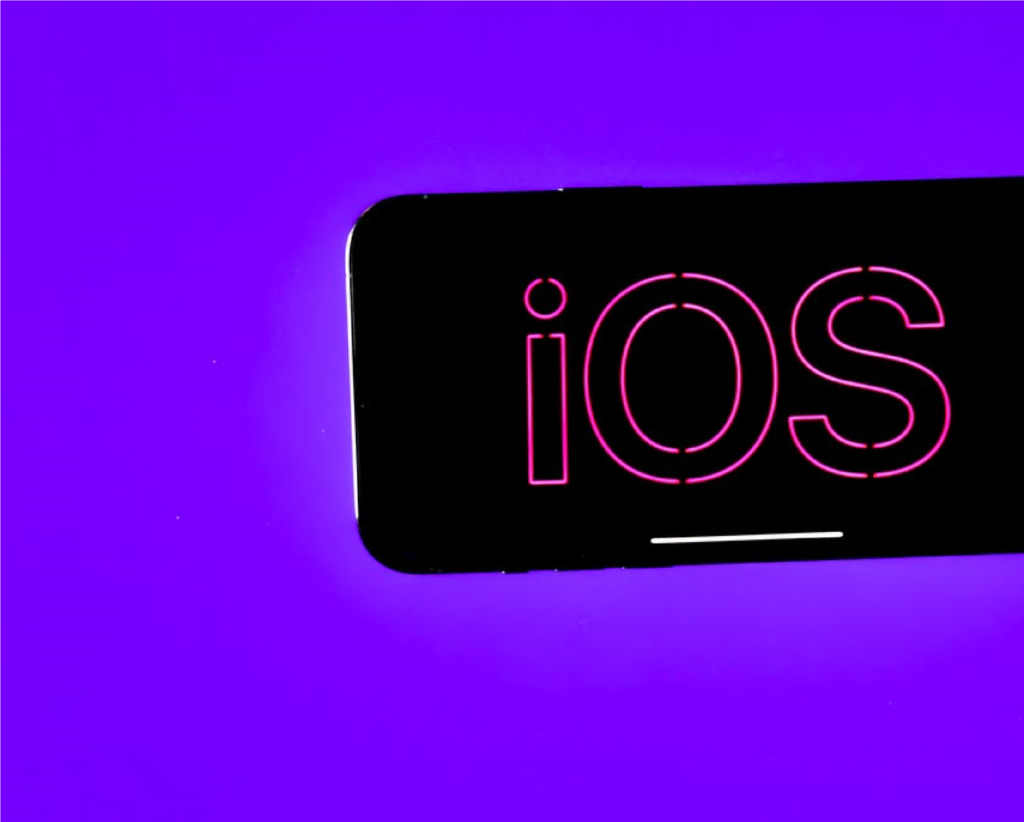 Testing effective methods for hacking and spying on mobile phones whether they were iPhones or Androids.
Because of this guide, you can now learn how to spy on an iPhone and have access to the conversations held on iMessage another main social networks, GPS positioning, emails , and much more. I will explain techniques that really work for everyone, they are easy to apply and allow you to spy on iPhones without jailbreaking them. Most importantly, how to spy without getting caught.
In countries like the US or UK, or other places in Europe or Canada, the iPhone has become the most used smartphone.
In parallel, with the increasing use of the iPhone in these countries, there is an uptick in searches on Google for: spying on iPhone, how to track an iPhone, how to hire a hacker, hire a hacker, etc. The reason for this is easy to understand, parents get concerned about the safety of their children or couples read your point and once they are not as confident as they used to be in the fidelity of their partner. Contact Us: spyfix6@gmail.com
With apps like Facebook, Instagram, Snapchat, and WhatsApp so readily available, it is becoming less about keeping in touch with friends and relatives and becoming a dangerous space creating virtual places where bad things can happen. Your children could become contacted by pedophiles, cyber bullies, or those that might just convince them to make ill-advised choices.
Let's be honest, though.
Regardless of your reasoning, hacking or spying on an iPhone may not be a bad idea after all.
I have some good news for you.
Now, technology exists to allow you hack and spy on an iPhone without actually having any technical skills to do it. You can do it without getting caught by the target.
Buckle up for today's guide, because I want to tell you the best method that I have to hack/spy on an iPhone remotely without getting caught and without anyone knowing.
By the end of this guide, you will be able to monitor any iPhone remotely, including tracking live GPS locations and accessing social media conversations happening in real time.
The Main Take Away
I would say that you now have the necessary elements required to spy on an iPhone without being caught.
As a parent or partner to a suspicious spouse, there comes a time when you need to track activity to keep them safe or identify when you might be the victim of an unfaithful spouse. Contact Us:
spyfix6@gmail.com
Hire A Legit Hacker | Legit Hackers For Hire.
Hire a Legit Hacker with Spy Hacking Services, which is the best solution for mobile spy services and internet security. Your access will be secure and anonymous with Hire a Hacker service.
Contact: spyfix6@gmail.com
With the best professional hackers, we provide the best phone spy service. Our professional hackers are trained with high Professionals seniors hackers who have a very high ethics level.
All Cell phone Legit Hackers are specialists who have extensive practical experience and training courses.
Feel free to rent a hacker.
Contact: spyfix6@gmail.com
/Users/mac/Desktop/5 Guest Post-3.xlsx
Over a million people and parents make use of our Hire a Legit Hacker Service to secretly monitor and protect their relationships. You can track locations, calls, messages, logs, keylogger, social media, and much more. It's web-based and 100% safe and secure. Ethical hacking is Legitimate and Legal. Nowadays, Safety and security are really needed against cyberattacks, so here we are available to resolve your issues with real hackers. Contact: spyfix6@gmail.com
Hire a Hacker FAQ
We are a Team of Professional Legit Hackers for Hire.
We are a team of Legit professional hackers providing a wide range of hacking services. You can simply submit the form to connect with us.
You can lease a Legit hacker and keep a watch on your child's mobile phone by monitoring their device, get help to access the different social media platforms like Snapchat, Facebook, Instagram, etc. Contact: spyfix6@gmail.com
Legit Hacker
Why Choose Spyfix6 Hire a Legit Hacker Services?
We have a team of the best professional Legit hackers who work so effortlessly.
The number of people who are referring others to use our hire Legit hacker services is increasing because we are providing the services secretly with our powerful tools and so we are providing the hiring of Legit hacker services. Contact: spyfix6@gmail.com
Legit Hacker
can someone hack my cell phone with just my number Rent A Legit Hacker For Phone Hacking Services
We are a professional team of ethical Legit hackers, who provide the best cell phone hacking service for you.
One of the most difficult situations comes in life when someone breaks the trust. When a spouse is cheating during the relation period, it's hard to continue. Here we come with our phone spy service. You can easily hire a Legit hacker and keep an eye on your partner's activities.
With this, you can gather sufficient evidence to report such a situation to friends, family members, or court for a change.We always believe in transparency, so our all services come with money back security. Anytime, if you will not get the service we will refund the complete payment. This builds our long relationship.
Contact: spyfix6@gmail.com
Learn more
Read Customer Service Reviews of SpyFix6
Great Remote Spy to monitor text messages, etc. Quick response on chat for billing and technical support. Felix Wirtz in tech support helped today with the reactivation of the remote software. He is very knowledgeable and kind.
— Rosemarie Devost
I have remotely installed the Spyware for monitoring one iPhone, the result it's excellent. Markus Decker my customer help online have resolved a little problem very fast.
— Anne Riel
I had nothing but good to say about this app after my first years service. I didn't plan on renewing it only bc it was no longer needed. Long story short auto renewal was off but my plan was renewed anyways & worst of all is I can't even use the services I was charged for. Billing department is still figuring it all out.
Evelyn Carey
While there are many good features already, maybe you can increase the details on WhatsApp,
Facebook or add recording. Helped me catch my cheating spouse by monitoring WhatsApp messages and activities.
-Catherine Miller