Sulfate-free Haircare Products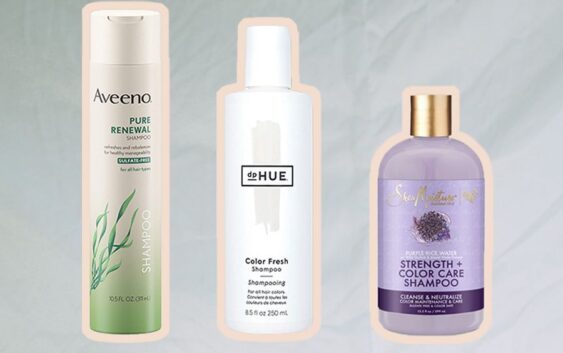 Sulfate-free Haircare Products: 80% of women and a growing number of men colour their hair on a regular basis. Every time you wash your coloured hair you are stripping away the colour and nutrients. If your shampoo and conditioner are harsh and contain chemicals the colour is stripped away even quicker. This means that for you to maintain your hair colour, you need to colour your hair more often, and colouring your hair with chemicals weakens the hair shaft. The less often you can colour your hair the healthier it will be, and the more money you will save. You'll save money on colouring and treating your hair as you will no longer need expensive specialized treatments. Overuse of these products can also lead to dandruff and hairloss.
There are now products which will maintain hair colour for up to 70% longer and prevent colour fade? They contain ingredients such as polyglucoside. This is the mildest, most effective cleanser available today. It is naturally derived from sugar cane and coconut oil so it won't strip away colour and nutrients like harsh sulfate based shampoos can. It is designed to do what it is supposed to: clean the hair and scalp. Another harmful chemical found in most shampoos and conditioners is silicone. You've heard of silicones in hair care products. They are found in most products from inexpensive grocery brands to prohibitively expensive salon only brands because they coat the hair shaft and make the hair appear silky and smooth.
The problem is, in coating the hair shaft, the hair can't breath and is starved of nutrients and becomes dehydrated from the inside out. To make matters worse, the colour won't properly stick to the hair and is easily washed away. These products are beneficial because of what they do not contain, however what's more important is what they do contain. They are enriched with proteins: wheat and soy which are specially designed to penetrate the hair shaft and deeply condition, repair and treat the hair from the roots to the tips. The vitamins: Pro-Vitamin B5 and Vitamin E are "moisture boosters" and intensively hydrate the hair shaft which leads to silky soft, healthy hair not the illusion of it. The conditioner, with its pure nourishing blend of the highest quality ingredients penetrate to deeply condition each and every hair shaft as well as the scalp.