What Is a Vocational Tech School? How Can You Apply?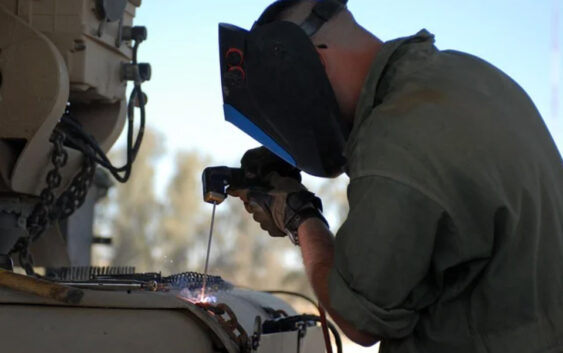 Vocational education is education that prepares people to work as a technician Tech School or to take up employment in a skilled craft or trade as a tradesperson or artisan. Vocational education is sometimes referred to as career and technical education.
A vocational school is a type of educational institution specifically designed to provide vocational education. Many vocational schools are styled "tech school" or "technical college".
Vocational education can take place at the post-secondary, further education, or higher education level and can interact with the apprenticeship system.
Vocational education is sometimes referred to as career and technical education (CTE), although CTE may also refer to both additional postsecondary education and secondary education.
What is a trade school? A trade school prepares individuals with the skills needed to enter a particular vocational-occupation, e.g. bartending, auto repair, etc. They do this through hands-on training and often focus on short-term training programs.
A trade school is an excellent alternative for those who want to be trained in a specific job field, but don't want to spend the time and money required by a traditional college or university. Through trade schools, students can learn a specific job skill(s) and receive professional certification in as little as two years.
Trade schools have been around since the 1800s, when students attended them to learn job skills. Today, there are more than 2,000 different types of trade schools in the United States alone.
While trade schools are not for everyone, many people find that they offer a great alternative to traditional colleges or universities. Those who attend these institutions come from different educational backgrounds and career paths. They are students who want to continue their education without having the time or money to commit to a traditional school.
For some people the word "community college" conjures up an image of a place with students standing around outside, smoking cigarettes and generally hanging out without much to do. However, community colleges offer academic programs that allow students to earn two-year associate degrees or transfer credits to four-year institutions after completing their certificate or diploma program.
For many people, attending a trade school can be very exciting since they have the opportunity to learn new skills that will help them find high-paying jobs with growth potential in their areas of interest.
These are community colleges where you apply directly to them and no one else. They will give you an acceptance letter with a list of requirements that need to be met before you can begin the program, such as:
-Pass GPA requirements (similar to most universities)
-Maintain good attendance/ GPA levels for the semester before applying to the program
-Have all your vaccinations up to date.
They also will ask you to fill out a FAFSA and submit it with your application. At some community colleges, you do not have to pay tuition until you begin classes and you can't be denied because of lack of funds, but having another form of funding for college is always a good idea.
Tech colleges are a great way to save money in your education, which will in turn help you in the long run. If you have a scholarship or grant from the school you plan on attending, be sure to check with them if it can be applied to community college credits too! This way, you won't have to pay anything out of pocket. You will save so much money in the long run if you attend community college first, then transfer to a different school for your bachelor's degree.