What is Image Clipping Path in Photoshop?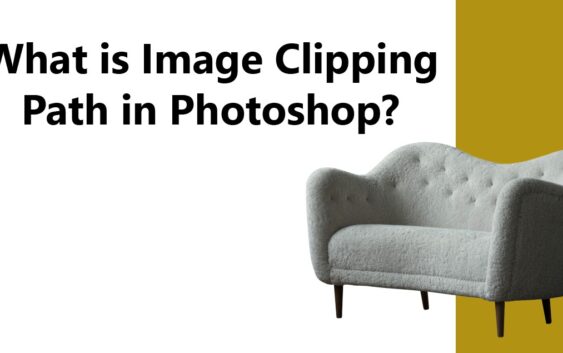 Meta Description: Most demanding Clipping Path in Photoshop Service is something that has potentials. Let us know what it is and the purpose of the operation in the digitized world
Intro
In the arena of Photoshop editing, the basic issue "What is a clipping path?" and that is something worth more than the name indicates. Without any need for clipping paths, no high-end editing as well as to the point modifications or enhancements can performed. The path, which is the direct outcome of Photoshop's pen tool, is use by almost any photo editor. You must be familiar with the idea of it in order to become a successful photo editor.
The Definition
Through using the Pen Tool in Photoshop, a Clipping Path is a methodology for constructing a near vector path or contour. It's a non-destructive common technique for simply removing backgrounds.
Furthermore, this approach is generally used to eliminate the background from photographs or to replace that one with a white background or another background. A path is created using Adobe Photoshop's pen tool. Clipping paths are also the most appropriate mechanism for pixel-perfect selection.
Classification of Clipping Path in Photoshop
The use of Clipping Path is with the subject or an object from a whole photograph. So, the difficulty and the number of item isolation are truly important. And, that is why the classification of Clipping Path in Photoshop is mainly divided into two parts. They are;
Single Clipping Path
Multi Clipping Path
Single Clipping Path means any path creation for a subject of a photograph stays in one layer only. There will not be several path layers and no need to maintain each part individually. On the other hand, Multi Clipping Path means individual path creation of the same subject according to parts or areas. For example, an image of a man and need to isolate different parts such as the body, the garment, shoes, cap, bag, wristwatch, etc., you will need the Multi Clipping Path.
Also, according to the subject and the photograph, some of the categorizations are maintain by professionals and photo editing service providers.
It is obvious that drawing a path in and out of a basic image just doesn't need much work. Creating several layers, on the other hand, required a little more work.
As a matter of fact, there are 6 different types of Paths readily available in Photoshop, depending on the alleged involvement and intent of the pictures. These are the many such types
Basic Clipping Path
Simple Clipping Path
Medium Clipping Path
Complex Clipping Path
Super Complex Clipping Path
Clipping with Mask
The Importance of Clipping Path in Photoshop
To isolate any subjective visuals from their background, a clipping path is use. Furthermore, tracing with the help of the pen tool on the edge of the image is pretty useful for a faultless composition of any complicate image.
Potential advantages of Clipping Paths
Whether you need a transparent characteristic image for an e-commerce site or a publication print, A clip-path is obligate. Naturally, the paths let you remove any needless elements from photographs, helping to make them more realistic and appealing.
Conclusion
Digital image modification and use are a part and parcel of 21st-century visuals. And, Clipping Path Service plays one of the most important roles for presentation. In a word, you need this if you are somehow connect to photographic presentation.