What things you need to know about film scoring?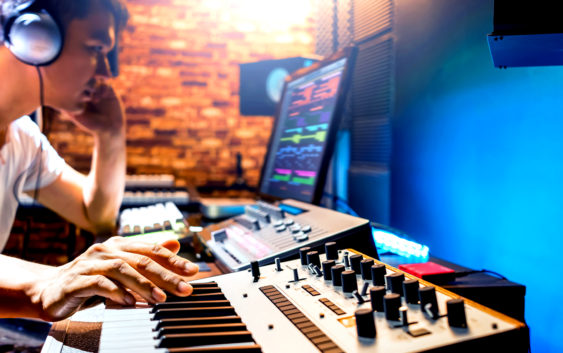 By enrolling in a film course at a contemporary music school, students can learn all they need to know about film scoring and production. Whether they want to be great directors or film composers in the future, interacting with mentors and other students. Who have the same interests can give them a big advantage.
Get knowledge about cinematic music. The difference between enrolling in a contemporary music school versus a traditional film school is the manner of instruction. Because contemporary music schools usually apply a performance-based educational system, students get to learn the art and science behind filmmaking and composition through hands-on training rather than mostly theory.
In film schools like these, students can mingle with and learn from other aspiring filmmakers and musicians. They also undergo training with filmmakers and instructors who have actually made it big in the business. These professionals can let them pick their preferred film scoring or music production format so that they may discover their personal niche. Also, students learn about the latest trends in filmmaking using industry-standard equipment. Just what they need to create those impressive special effects seen in movies. What's more, they are also taught career strategies. So that they may learn the ropes and eventually make it in the industry.
As a final project, students are tasked to create their own movie or compose their own original score. They can apply what they've learned in terms of directing, cinematography, as well as music and sound for visual media. Truly, a contemporary education in film scoring and production is the first step to take to make it in the biz.
There are a lot of things to consider when you are producing a film project. The most important of these is to make sure that the right message gets across to your audience.
To do this, you should consider the quality of the scene, props, effects and, of course, music for film.
Music is a very important element of any visual project. Because it sets the mood and elicits the response you want from your audience.
To make sure you have the right music for your film project, you need to carefully consider the following points.
The use of pre-existing music: Two kinds of licenses are available depending on your intended use of music in your film:
Synchronization license aka. Sync: This will give you the right to synchronize music to a scene in your film. You can get this license from a music publisher.
Master use license: This music license allows you to use a recording of a song or reproduce it for your film. This is issued for one song at a time and you can get this license from a record label.
Note: You need both a sync license and a master license if you want to use a specific version of a recording. Example, if you want to use the original version.
The importance of a composer: Sometimes, hiring a composer to work hand in hand with you in the creation of a film is better than getting license for pre-existing music. A custom score will give you the greatest chance of achieving just the right tone. And emotion for every scene in your film project whereas this may be hard to do with pre-existing music.