Understanding the Yeastar S100 PBX System Lifecycle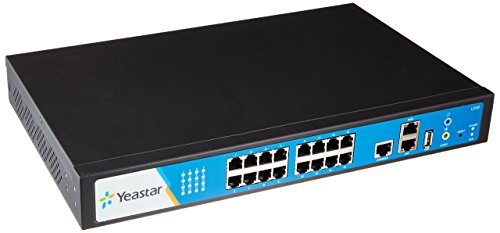 Get knowledge about Yeastar S100 PBX and how it is useful. However, PBX technology now evolves at much faster rate than ever before, largely due to development of all-software VoIP-based systems. While you can still own same PBX system for years, your system's technology will now reach obsolescence faster than ever. It is due to technological advancement, and not technological breakdown.
The Benefits of VoIP Hosted Yeastar S100 PBX:
A single Yeastar S100 PBX hosted system can serve the needs of multiple clients. Since the service is shared among multiple users, the cost that comes down to individual users is just a fraction when compared with the traditional PBX system hence reducing the cost, time and increasing the business. Yeastar s100 IP PBX is the next generation ICON as everyone wants to get maximum out of a minimum. VOIP PBX service providers give the advantages of an office phone system without the hassles of managing it.
Why Some Organizations Haven't Upgraded their PBX Systems?
Unfortunately, plenty of companies have delayed taking advantage of the benefits of Yeastar S100 Dubai PBX. The reasons behind these delays are more due to historical circumstances than any problem with VoIP services. The Recession prevented many organizations from upgrading their PBX services. PBX technology may have remained largely stagnate for many years, but it has made quantum leap over the last decade. What has your organization lost by using an obsolete and inefficient system? Will your organization gain by upgrading to the newest, most beneficial telephony technology?
What is a PBX?
PBX (Private Branch Exchange) makes business a mobile service. Private branch exchanges (PBX), circuit-based automatic switchboards for telephone systems are being replaced by Internet Protocol-based hosted PBX (IP PBX). IP PBX also supports hybrid environments allowing businesses to route analog and digital calls as well.
What Happens Next?
Customers are more in control
Hosted PBX increases flexibility and reliability
Provide a menu of options to the callers
Take voice messages
Transfer calls
Customer gets directory of employee extensions
Distribute calls through Automatic Call Distribution (ACD) system
Real time call management
Why Virtual PBX?
Easy call forwarding
Automated attendants
Virtual integrated Fax
Increases flexibility as no more wired environment
Highly encrypted data security with latest firewalls
A virtual PBX system makes a massive difference in any organization's day-to-day business. The virtual PBX systems call forwarding features increases the flexibility at a very low-cost. For a small business these are the basic and require needs that simply cannot be ignored. Smaller businesses can enjoy the biggest benefits from well implemented virtual phone system. Specific features of good virtual PBX system can be vital add-ons to enhance communication abilities of any small business phone systems. The configuration and maintenance is done by the service providers. No need to install expensive hardware or complex network in your premises to access hosted PBX and VOIP phone services. You just need simple broadband connection with a phone connection.
All these added features make easy to choose virtual phone system as complete and sophisticated solution for any business need. IP PBX offers a cheap telecommunication service that lets you stay connected with people anytime from anywhere. Since PBX technologies were introduced most of companies have managed to cut down their expenses and have become profitable and flexible.